Software / Programming →
Microsoft Visual Studio 2022 v17.2.0 AIO (Enterprise, Professional, Community)
Published by: freedown on 14-05-2022, 03:55 |
0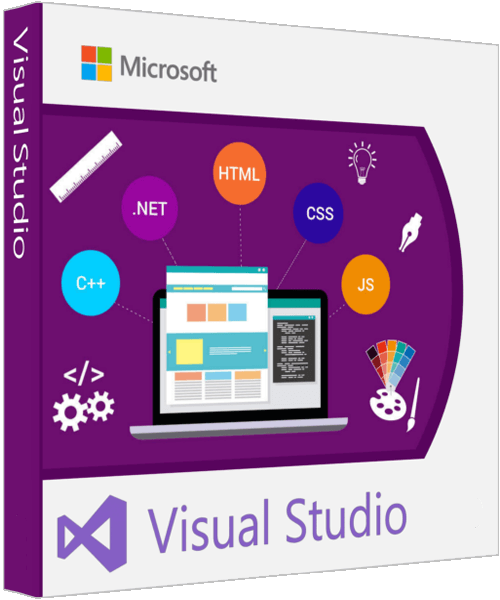 Microsoft Visual Studio 2022 v17.2.0 AIO (Enterprise, Professional, Community) | 29.15 GB
Visual Studio 2022 is the best Visual Studio ever. Our first 64-bit IDE makes it easier to work with even bigger projects and more complex workloads. The stuff you do every day—like typing code and switching branches—feels more fluid more responsive. And out-of-memory errors? They're about to be a distant memory.
( do not write questions in the discussion without reading the info below !!! )
• If the installer does not have access to the Internet, then install the studio's certificates into the system by executing Certificates_Setup.cmd ON BEHALF OF THE ADMINISTRATOR (once in the life of the system is enough). If at the time of launching the studio installer there is neither Internet access nor certificates installed in the system, then the studio installer can simply close quietly without explaining the essence of the problem to you
• Finally, run the studio installer by executing Setup_
.cmd, where
is the studio edition. Community contains enough features for normal comfortable programming and is free (although after 30 days it will require you to log into your microsoft account). Professional and Enterprise contain more features and even more features, respectively, and do not require a microsoft account (if you enter the key). Studio plugins are installed on the Community, Professional and Enterprise editions (the previous Express edition, which did not support plugins, is no longer released). In the BuildTools edition - only build tools (there is no IDE). Rare editions like TeamExplorer are present in the distribution because they added little weight to the distribution (most people do not need this, and those who need it know what it is).
If you install the Enterprise or Professional edition, then the following numbers will probably be useful to you
System requirements :
Operating system :
Windows 11 Home, Pro, Pro Education, Pro for Workstations, Enterprise, and Education
Windows 10 (1909+) or higher: Home, Professional, Education, and Enterprise (in real life, it is installed on versions up to 1909 and on LTSC ( 1 , 2 ), but with a warning about possible incompleteness of functionality is put ... what exactly the functional incompleteness is is not yet clear)
Windows Server 2016, 2019, 2022: Standard and Datacenter (the edition of the BuildTools studio is installed on the Core edition of the server )
Windows 7 SP1 , Windows 8.1 - also work but "unofficially" and with a warning (that they say part of the functionality may not work)
Hardware :
64-bit processor 1.8+GHz (4+ cores recommended), studio is not installed on ARMs. Memory Minimum 4GB of memory (16GB recommended)
For Windows365 minimum 2 vCPUs and 8GB of memory (4 vCPUs and 16GB of memory recommended)
Free hard disk space from 850MB to 210GB depending on installed components (typically 10-50GB). It is recommended to install on SSD drives for speed
Video with a resolution of 1366x768 (recommended resolution of 1920x1080)
Release Year/Date : 2022
Version : 17.2.0
Developer : Microsoft ( docs )
Bit depth : 64bit (the bitness of the created programs is not related to the bitness of the development environment and can be any)
Language : English + Russian
Tabletka : Not required (except for Enterprise and Professional editions )
Key:
Enterprise: VHF9H-NXBBB-638P6-6JHCY-88JWH
Professional: TD244-P4NB7-YQ6XK-Y8MMM-YWV2J
[related-news]
Related News
[/related-news]
Comments (0)
Information
Users of Guests are not allowed to comment this publication.
Search
Updates
Friend Sites
WarezWorm

Your Link Here ?
(Pagerank 4 or above)
FaceBook Suport