Published by: freedown on 14-09-2023, 09:03 |
0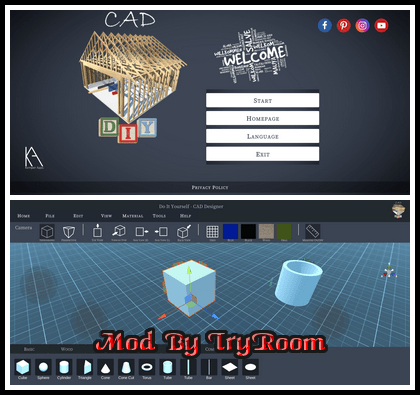 Ad Blocker Pro v2.2.3
Requirements: Android 8.0+ | Size: 10.3 MB
Ad Blocker Pro is an ad blocking app with unique features. Make your web surfing faster, safer and more comfortable with Ad Blocker Pro!
Unique features
- One-tap ON/OFF switching
(notification area, quick panel, widget, floating switch)
- Turn off blocking during device sleep
- Auto save
What are the benefits of using this app?
- Can be used with all browser apps.
- Web pages load faster and internet browsing becomes smoother.
- The design of websites and apps becomes easier to see.
- Malware and trackers are also blocked, reducing security risks.
- Data usage can be reduced.
What's New
- Added feature descriptions.
Package Info
● Supported Languages: af, am, ar, as, az, be, bg, bn, bs, ca, cs, cs-CZ, da, da-DK, de, de-DE, el, el-GR, en-AU, en-CA, en-GB, en-IN, en-XC, es, es-419, es-ES, es-US, et, eu, fa, fi, fi-FI, fr, fr-CA, fr-FR, gl, gu, hi, hi-IN, hr, hu, hu-HU, hy, in, is, it, it-IT, iw, ja, ka, kk, km, kn, ko, ko-KR, ky, lo, lt, lv, mk, ml, mn, mr, ms, my, nb, ne, nl, nl-NL, no-NO, or, pa, pl, pl-PL, pt, pt-BR, pt-PT, ro, ru, ru-RU, si, sk, sl, sq, sr, sr-Latn, sv, sv-SE, sw, ta, te, th, tl, tr, tr-TR, uk, ur, uz, vi, zh-CN, zh-HK, zh-TW, zu;
● Supported CPU architecture: Armeabi-v7a, Arm64-v8a, X86, X86_64;
● Supported Screen DPI: Ldpi, Mdpi, Tvdpi, Hdpi, Xhdpi, Xxhdpi, Xxxhdpi.
Graphic Optimizing Info
● Optimized Png's: 100% | Saved: 328 Kb (28%);
● No Jpg's In Apk Detected;
● Storing Resources.arsc Uncompressed;
● Recompressing Classes.dex;
● Recompressing Libraries;
● Zipaligning Apk.
Mod Info
● Pairip Protection Removed / Disabled.
● All Unnecessary Menu Item Remove Like
- Frequently Asked Questions, Ver Update, Privacy Policy.
● App Measurement Removed / Disabled.
● Google Play Services Check Removed / Disabled.
● Google Play Store Install Package Removed / Disabled.
● Play Services, Transport, Firebase Properties Removed.
● All Unnecessary Garbage Folder & File Removed.
● Duplicate Dpi Item Remove Like
- Bar Length, Drawable Size, Gap Between Bars.
● Splits0 File Removed (Resources & AndroidManifest).
● Splits0 Releated Unnecessary Meta-Data Remove Like
- Stamp Source, Stamp Type Standalone Apk, Android Vending Splits, Android Vending Derived Apk.
● Removed Debug Information (Source, Line, Param, Prologue, Local).
● Mod Apk Size 10.3 Mb.
https://play.google.com/store/apps/details?id=jp.snowlife01.android.ad_blocker
[related-news]
Related News
[/related-news]
Comments (0)
Information
Users of Guests are not allowed to comment this publication.
Search
Updates
Friend Sites
WarezWorm

Your Link Here ?
(Pagerank 4 or above)
FaceBook Suport