E-Books / Video Training →
Master Procedural Texturing in Blender
Published by: SceneTeam on 20-11-2021, 11:11 |
0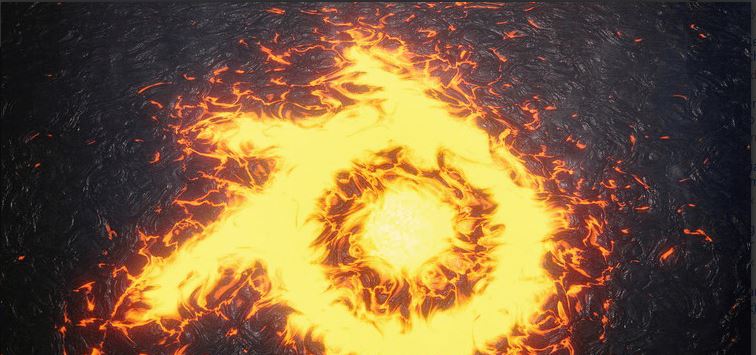 Master Procedural Texturing in Blender
MP4 | Video: h264, 1280x720 | Audio: AAC, 44.1 KHz, 2 Ch
Genre: eLearning | Language: English + srt | Duration: 32 lectures (6h 8m) | Size: 4 GB
Tap into the unlimited potential of Blender's incredibly powerful node editor.What you'll learn:
Building advanced and highly customizable procedural textures step by step.
Combining many different layers of details into one complex and realistic result.
The thought process behind building advanced procedural textures from scratch.
Using group nodes to create super convenient customization for your materials.
Requirements
Blender 2.9x or 3.0 should be used for this course.
Basic experience with Blender is important but it's all step by step and can be followed by anyone.
Description
Tap into the unlimited potential of Blender's incredibly powerful node editor, and learn how to create advanced and highly customizable procedural textures from scratch. In this course I'll walk you through building complex textures, step by step. You'll learn about a ton of different nodes and creative ways you can combine them to achieve amazing results.
It All Starts With Awesome Textures
We'll focus on two big projects in this course, highly customizable Subway Tiles and an animated and customizable Lava Field. Both are fun and complex projects that will give us a good mix of both technical and organic styles of textures.
For this course I teamed up with procedural texture master Erindale Woodford. Erin created the textures and I created the training. We chose these specific topics to focus on important texture building skills like technical planning and texture layering to help you gain a strong understanding of how to approach and achieve complexity.
The Thought Process and Techniques You Won't Forget
When it comes to nodes, the thought process can be just as important as the technical knowledge, so I'll be explaining the reasoning behind every move so that you understand not just what to do, but how to plan out every step logically too. One of the hardest parts to approaching something complex is figuring out where to start, and what kind of dependencies could complicate things further into the building process. So each step of the way I'll include insight into the process behind the planning, and the reasons why things should be done certain ways. By focusing on the reasoning behind every step, I hope to take this complicated topic and break it down to something that sticks with you. On top of that, Erin's techniques themselves are extremely innovative, making them something that leaves a lasting impression.
More Coming Soon!
And this is just the beginning, bonus content will be added to the course soon as well. The first additional project added in will be to how to use the lava texture we make in the course to easily transform any logo into animated lava. Beyond that we also have plans for smaller projects showcasing creative techniques, and another big texture project. The more successful the course is, the more we can add to it, so help us spread the word!
Industry Trusted Training
I'm passionate about teaching Blender and providing the best and most effective training for it. My courses have been trusted by some of the biggest film and game companies all over the world, and even in the automotive industry by top companies like Hyundai and Volvo. Blender has broken into every industry out there and continues to be used more and more, so there's no better time to learn how to master it with reliable training.
Keep in Touch!
This is an intermediate difficulty course so as long as you have some experience with blender you should be able to follow along fine. But if you need any help going through the project, or even if you just want to chat about the techniques or share your progress, you can use the Q&A sections within the course, or you can email me at
[email protected]
Who this course is for
This course is for anyone looking to enhance their skills with procedural texturing in Blender.
[related-news]
Related News
[/related-news]
Comments (0)
Information
Users of Guests are not allowed to comment this publication.
Search
Updates
Friend Sites
WarezWorm

Your Link Here ?
(Pagerank 4 or above)
FaceBook Suport